Auto, Marine, Home/Residential, Commercial/Industrial
Powder Coating Is Significantly more durable than painting
Professional powder & ceramic coating to enhance and protect your investment
Piazza's Top Gun Coatings can powder coat items up to 20 feet long utilizing industry leading suppliers for all our powders and ceramic coatings. We also offer in-house dustless blasting and chemical stripping.
We proudly offer discounts to Military, Law Enforcement and First Responders.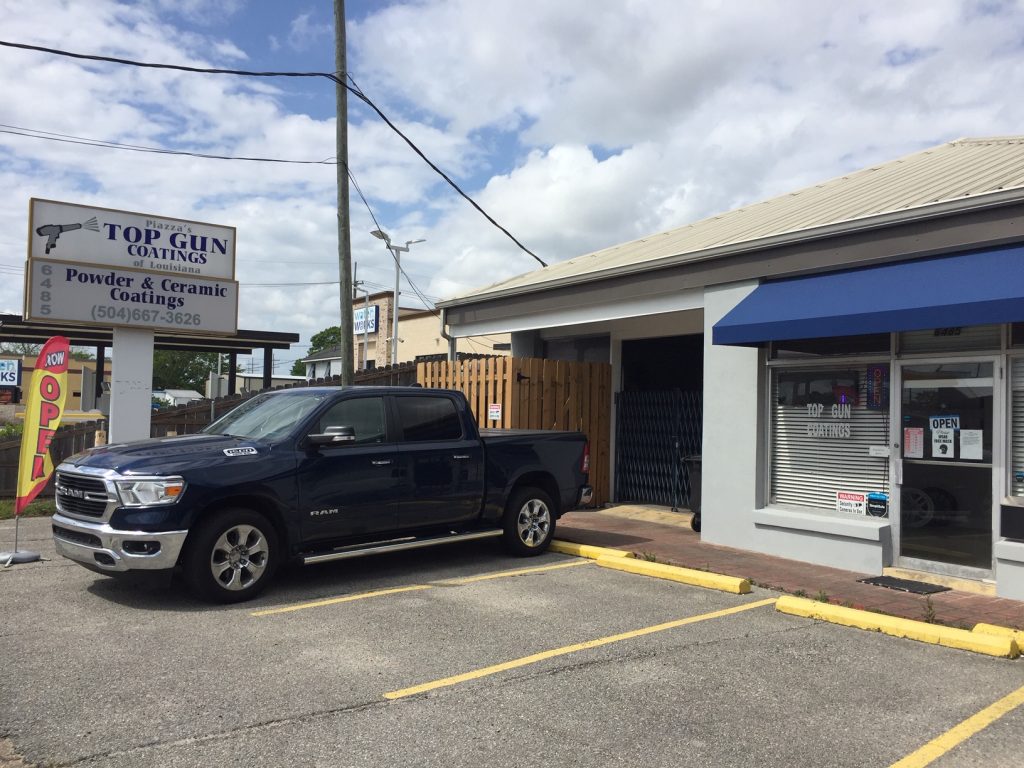 No Solvents or Hazardous Materials
Environmentally Friendly
Powder Coating
Powder coating is significantly more durable than painting. It is extremely resistant to chips, abrasion, heat up to 400 degrees Fahrenheit, fuel and a variety of chemicals.
UP TO 10 TIMES MORE DURABLE THAN PAINT…no more runs or drips that you would get when using traditional paint!
Powder coating is available in virtually unlimited colors and textures, many of which are in stock. Additional colors can be ordered.
Professional Powder Coating in Harahan